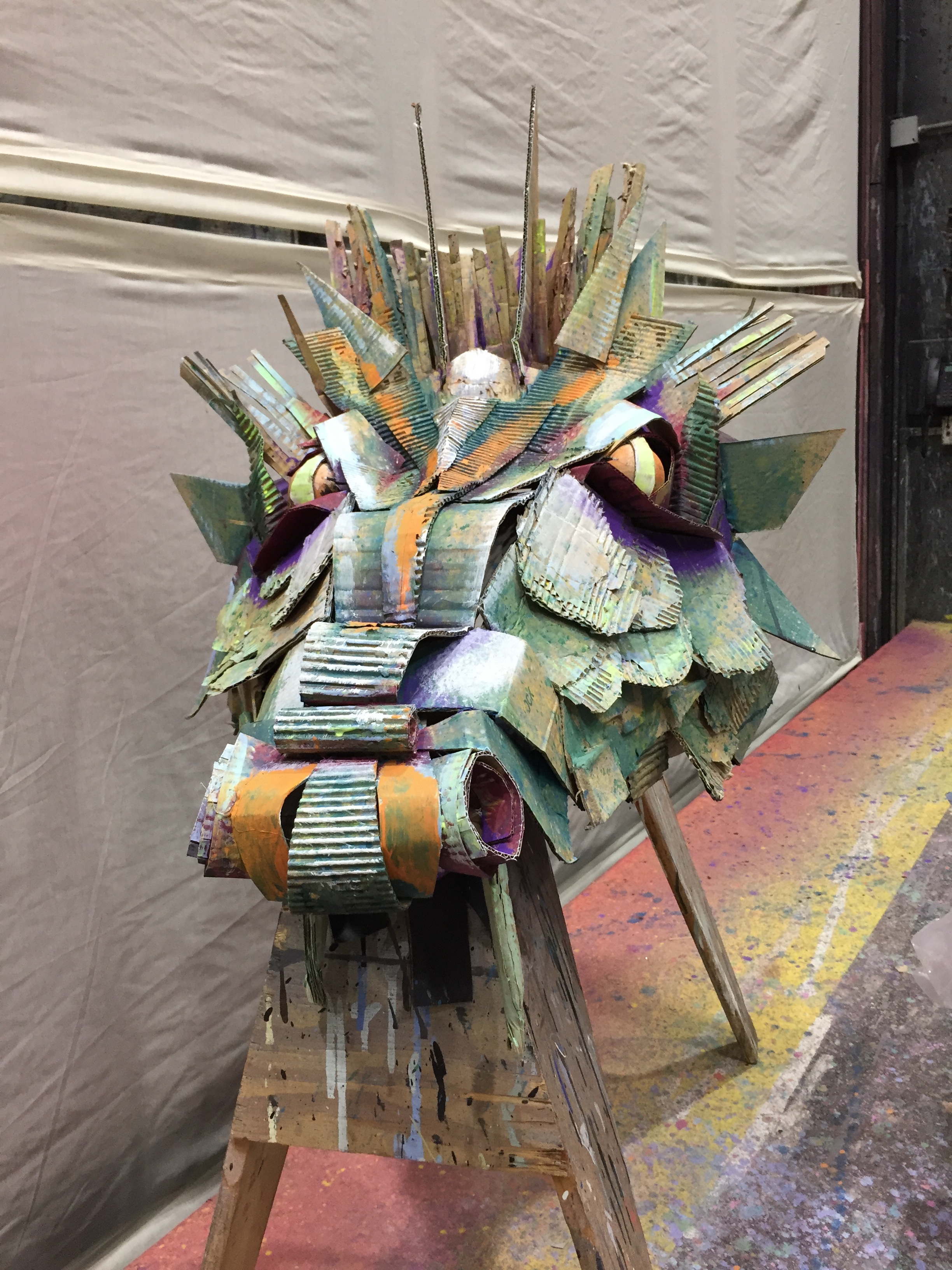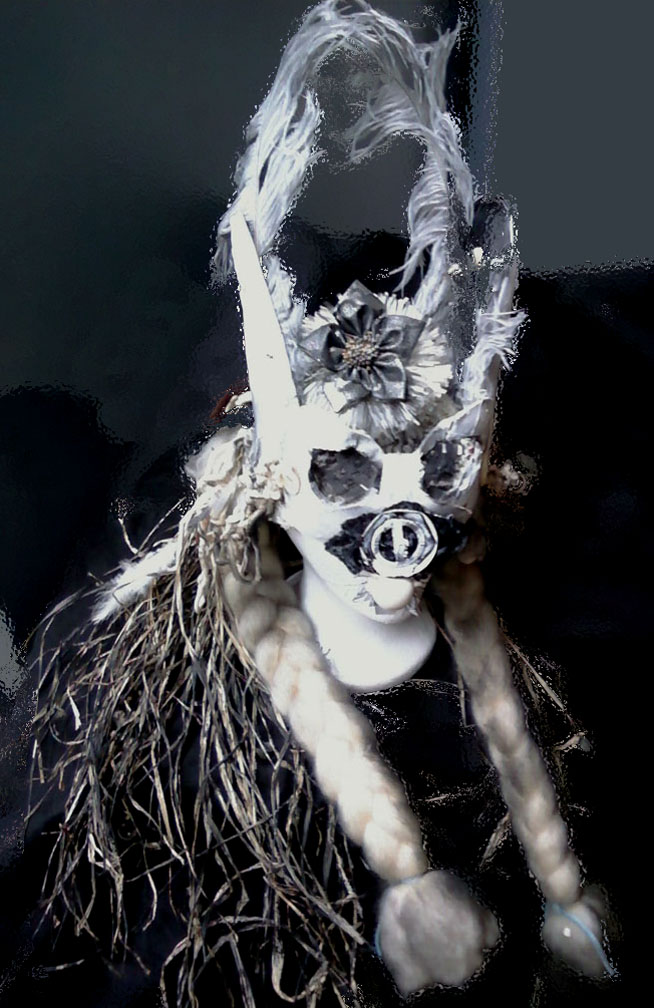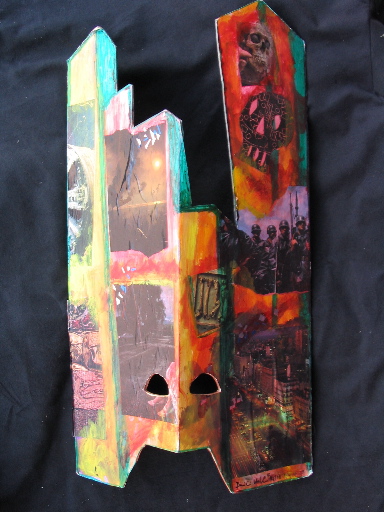 Giant Puppets - The Sergio Leone Exhibit
The Good, The Bad & The Ugly - Tuco, Blonde, & Angel Eyes are giant puppets at the Gene Autry Museum.
Director Thomas Kellog
Vlad Puppet for Seussical the Musical
Seussical the Musical with P.S. Productions at Super Summer Theatre in Red Rock Canyon NV.
Director: Phil Shelburne
Devotion Puppet for Strings Attached
Strings Attached at the Shakespeare Center of Los Angeles
STRINGS ATTCHED
Directed By: Madeline Leavitt
Choreographed by: Christopher Bordenave
Production Design by: Evan A. Bartoletti
Lighting Design by: Matthew Johns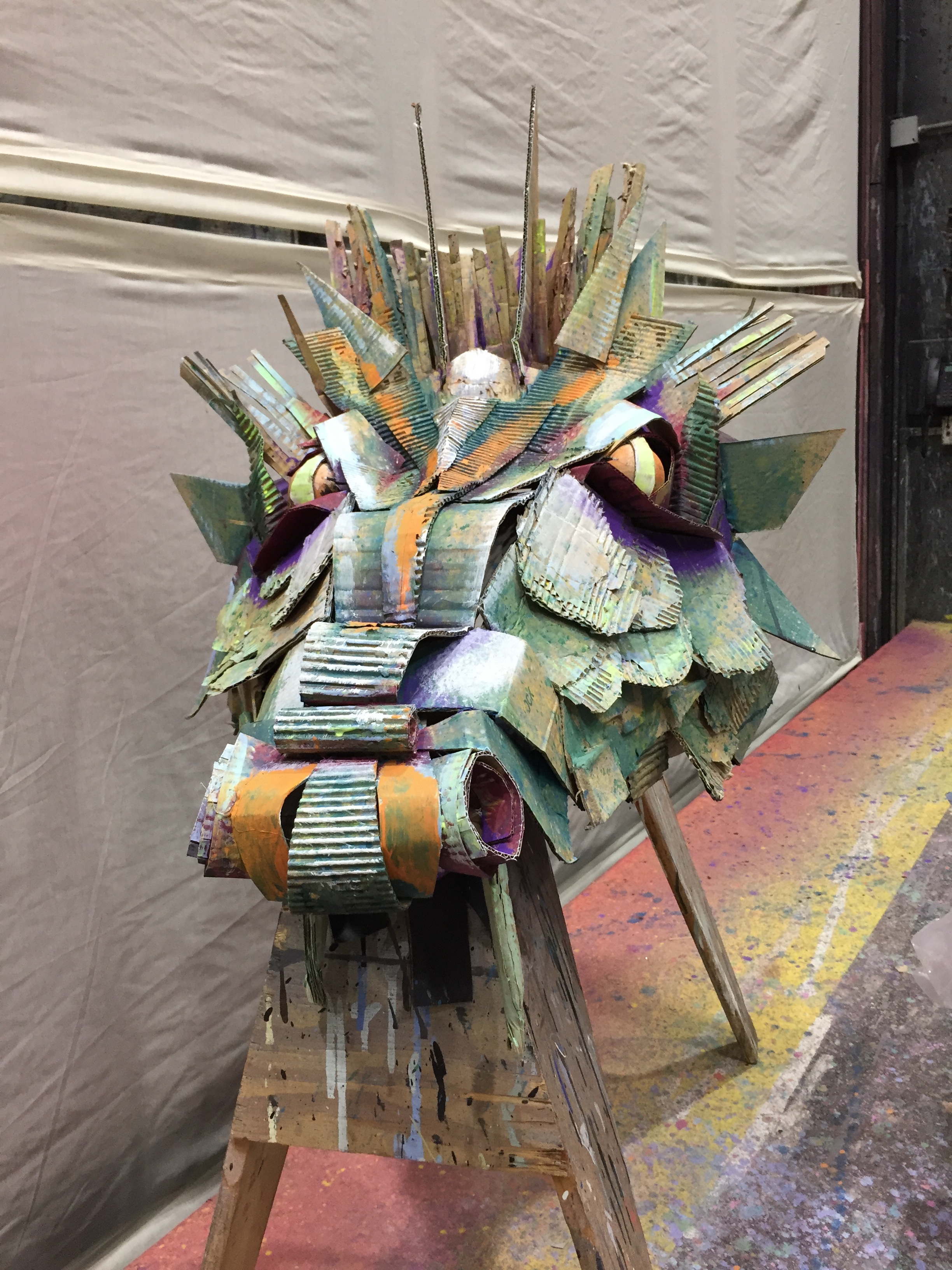 Tiamet The Dragon
Mask from She Kills Monsters at C.S.U.D.H.
Christmas Tree Sculpture - Rent
Detail photo of Christmas tree sculpture made from found objects for the musical Rent at the Hollywood Bowl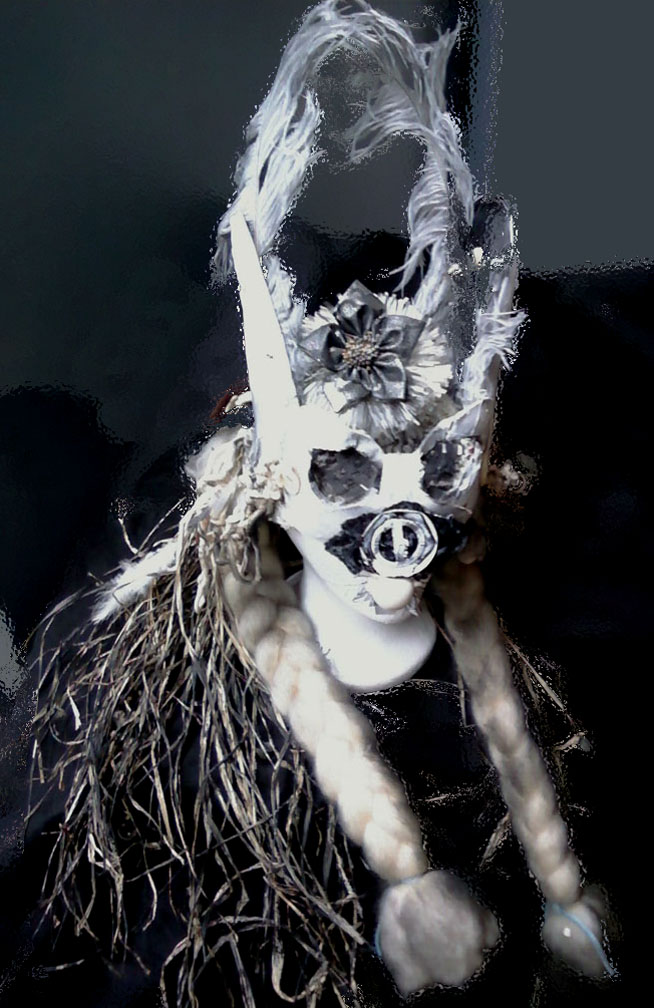 Rabbit Mask - Pinocchio
Pinocchio at Deaf West Theater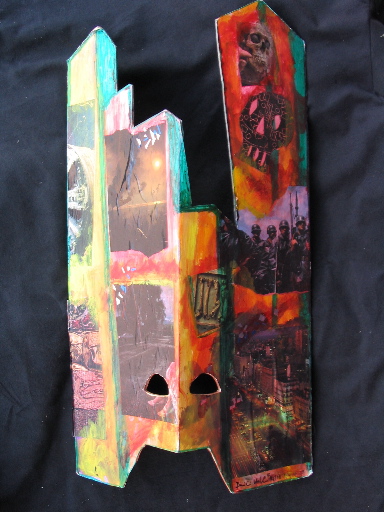 Giant Tissue Skull
Detail of tissue flowers made into a skull.